WHAT OUR CLIENTS SAY...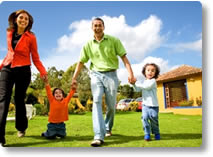 "Many thanks for making this an easy and pleasant experience, a great improvement on earlier experiences of buying and selling houses!"

Mrs PS 11/4/08
"Over the years, we have bought and sold several properties but after using A P Malam Conveyancing, this is the first time we can truly say that we have been more than satisfied with both service and price of a conveyancing solicitor.

On most occasions, Alison was available to talk to us directly or answer an email in a pleasant, thorough and efficient manner and we would not hesitate in using her services again in the future."

C Awcock and G Hawkins, Jan 2008
" Very professional and helpful, I would highly recommend this solicitor to my friends. (Comments from client) "
" I´d like to express my thanks to Alison at AP Malam. Not only was the service first class, I was actually able to discuss any matters with her when as they arose - I can´t recommend AP Malam and the Conveyancing site highly enough. "
" Great communication and efficient service, have recomended to friends already "
" Strong performance by solicitor, showed patience with inexperienced client and completed as soon as possible given client fumbling. Cost effective and professional. Recommended "
" This case was very speedily completed and communication was generally good. We were able to reach a human at the end of the phone nine out of ten times and waits were short. Overall we are very happy with Alison Malams´ practice and we recommend her to our industry colleagues with confidence. "
" Very efficent, solicitor was one step ahead every time I called for a case update. "
" Overall a very good service,the conveyancing service was easy to use, and quick, and within the quoted price - I would recommend A P Malam, and would most likely use them again in the future "
" My clients Mr & Mrs Taylor commented that AP Malam Property Lawyers were prompt, had good line of communication, their purchase was stress free and that they would use this firm again. "
" more than happy with a good service "
" We were extremely impressed with AP Malam "
" Fast and excellent service provided and reached completion on requested date. thank you. "
" Great communication at all stages and with all parties. Made the whole transation process so much smoother. Definitely my first choice in the future"