Our Service To You....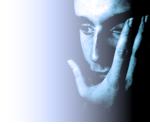 We will take the stress out of your move .... you will find our service friendly and approachable right from the start, remaining competent and approachable
Buying and selling can be fraught with difficulties and the most usual being delay. You may find that your mortgage offer is delayed ; delays are caused by the buyer or seller particularly when you are in a chain. Unfortunately some delays are simply unavoidable but forward thinking and a quick response can improve matters - we will provide you with a seamless service and will always be on hand to advise you in your particular matter.
We will keep in touch
Nothing is more frustrating than being left in the dark. We promise that this will not happen in your case. Not only do we provide telephone access between 9 am and 9pm every weekday, you can also check the current position of your transaction via the Internet with your own unique online reference number at any time of the day or night. Also, at any of the stages in your moving process you will receive a text message to your mobile phone with an instant update. All you need to do is register your mobile number with us.
USING A LICENSED CONVEYANCER
A Licensed Conveyancer is a specialist property lawyer who concentrates solely on property transactions. This can also help to speed up your move.
NATIONWIDE and LOCAL CONVEYANCING
Although we provide a service for our Clients throughout England and Wales, if you are within travelling distance of our offices please feel free to call in for an informal chat about your conveyancing transaction. You are particularly welcome if you are a first time buyer when the whole process of buying your new home will be explained to you in detail.
NOW MAKE THE FIRST OF ALL YOUR MOVES ..........
Call for a quotation on 01745 828496
Or contact us for a return quotation by email