First Time Buyers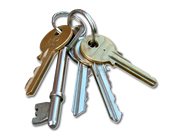 If you are a first time buyer, please accept this invitation to telephone for an informal discussion and we will guide you through the process of buying your very first home.
We will tell you how long it will take for you to move into your new property after you have had your offer on the property accepted.
We will explain what fees you can expect to pay out and if you wish we will send you a written quotation confirming the fees given to you on the telephone.