A P MALAM - PROPERTY LAWYERS
Focusing solely on Conveyancing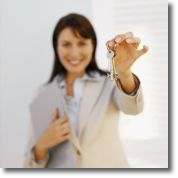 Whether you are moving house or simply re-mortgaging, conveyancing is an essential part of the process.

Until recently the conveyancing process has often been slowed down by delays in communications between parties, coupled with the inconveneience of having to arrange afternoons off work to sign papers. Hopefully those days will soon be gone, and with companies who now specialise in conveyancing work, the whole process should be much smoother - and far less stressful!.
With our conveyancing services there is no need to visit any offices and all transactions can be dealt with by post. From the outset we establish agreed timescales and keep you informed constantly.
Your move is safe with us . ...
We specialise in the "AFFORDABLE HOUSING SCHEME " for young buyers - please call for an informal chat
BROKERS AND RE-MORTGAGE ADVISORS
Please feel free to contact us to discuss our fees